About
Creating melodies is one of the things I love most about songwriting, but telling the emotional truth about life experiences is what keeps me coming back to the blank page. There is a mysterious healing that occurs when you dive in deep, analyze and re-set those broken pieces of yourself, own what happened and tell the story. We connect with universal themes, but the universal is in the details so it's worthwhile tapping into what we know! And it's true that two heads can be better than one. I approach the collaborative space as a safe playground where we can explore and wrestle and experiment, diligently climbing the intersecting ladders of our (sometimes crazy) ideas because they're going to lead us somewhere we could never reach on our own. And at the end of the day, I'm building a body of work that delights me, is meaningful, and above all reflects some expression of myself - who I am, who I want to be, and what moves me.
As if I'm carving a deep groove in the stone of the earth that says, simply,
​"I lived."
"It's like crack listening to [Marie]."
Joel Ferguson, The Verve Pipe
Powered by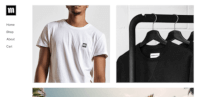 Create your own unique website with customizable templates.